Below are just some of the benefits you can take advantage of when joining Loaghtan Loaded MTB Club and signing up to a British Cycling Race Silver Membership (which is discounted to club members*).
Click on the image below to view more British Cycling Membership packages.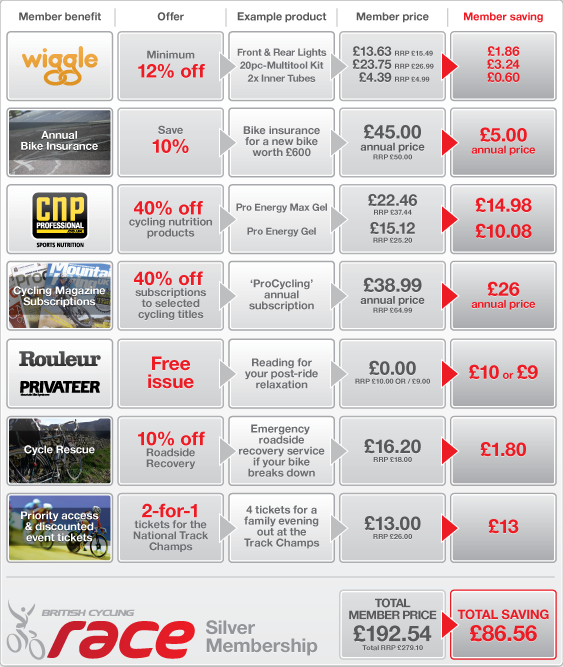 *British Cycling Memberships are only discounted for new British Cycling Members when you quote 'Loaghtan Loaded MTB' as your chosen club.