Funding pulled for filming of End-2-End
Published online at 14/08/2012 10:32:59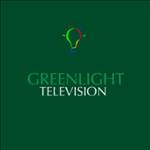 The government has withdrawn funding for the filming of the End-2-End mountain bike race.
The event has been recorded by Greenlight Television for a number of years and the 2011 race was broadcast on Sky Sports in March.
Greenlight says government met some of the cost of filming, and recently they were told that funding was to stop.
Speaking in March, political member for the Department of Economic Development Geoff Corkish said "cycling continues to be an important part of the Isle of Man's vibrant sporting life and the End-2-End challenge is one of the Island's fastest growing events".
He said they were looking to capitalise on the growing popularity of the sport to generate more visitors.
This year's End-2-End is on Sunday September 9th, and 1700 people have registered for the race.