Manx businesses asked to help promote use of woodland.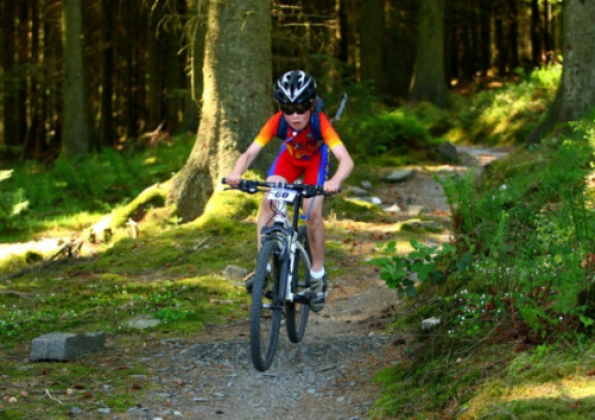 SUCCESS: Mountain biking at South Barrule
The government is asking for business proposals to increase opportunities for recreational activity within its forests.
The Forestry, Amenity and Lands Directorate has successfully trialled mountain bike trails, improved access for horse riders and pedestrians and allows several hundred organised events each year in its forests and across its estate.
It is clear from the numbers of visitors to the forests and hills that there is increasing interest in outdoor recreation on the estate.
Not only are there benefits in terms of enjoyment of the forests, but the health benefits of an active, outdoor lifestyle are vast.
With increasing interest in outdoor leisure pursuits, the Department of Environment, Food and Agriculture is therefore currently looking at what other facilities and activities could be accommodated within its plantations on a commercial basis.
The department hopes to be able to enter into a business relationship to deliver improved recreational and health benefits without adding any financial burden to the taxpayer.
This will offer groups or individuals the opportunity to establish a viable business, with the associated employment benefits that this brings.
All ideas will be considered but, careful consideration should be given to maintaining public access to the estate, maintaining the tranquillity of some areas, safeguarding the environment as a whole, the suitability of any operations and the likelihood of success.
If you have any ideas or a business proposal, the department would be interested to hear from individuals or groups by Friday, August 24.
All submissions will then be assessed and further contact made where applications are felt to have potential to offer sustainable activities. Any queries should be directed to the Forestry Directorate on 801263